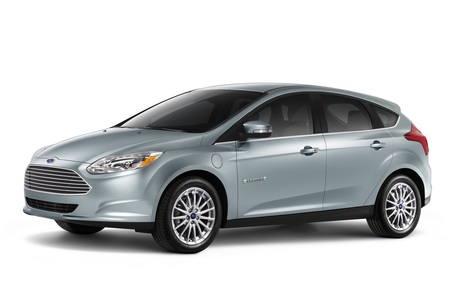 Ford have reinvented their classic Focus car this year for the Geneva Motor Fest by whipping out the internal combustion engine and replacing it with a battery. Their new Focus Electric is run completely on electricity and has no carbon emissions.
It's not just a model for the show either - it's going into production this year and will be available in the US and Europe by 2013. It's one of five electrified vehicles they hope to deliver and the flagship vehicle for the manufacturers.
They say it's dynamic and powerful reaching a maximum speed of 136 kph (84 mph) but quiet and sleek as well with an aerodynamic design. Gadget lovers that we are, we like the sound of the personalised interior that will sync with your gadgets and provide intuitivie intelligent driving controls...
Charging times are as laid below....
* Powerful on board charging equipment can charge the Focus Electric in three to four hours, if the car is plugged to an appropriate public charging station
* Connected to a dedicated charging box at home, the charging time will be five to six hours and will range from eight to nine hours from a standard European household plug
We're interested to hear more...